D

ental Device
Light Curing System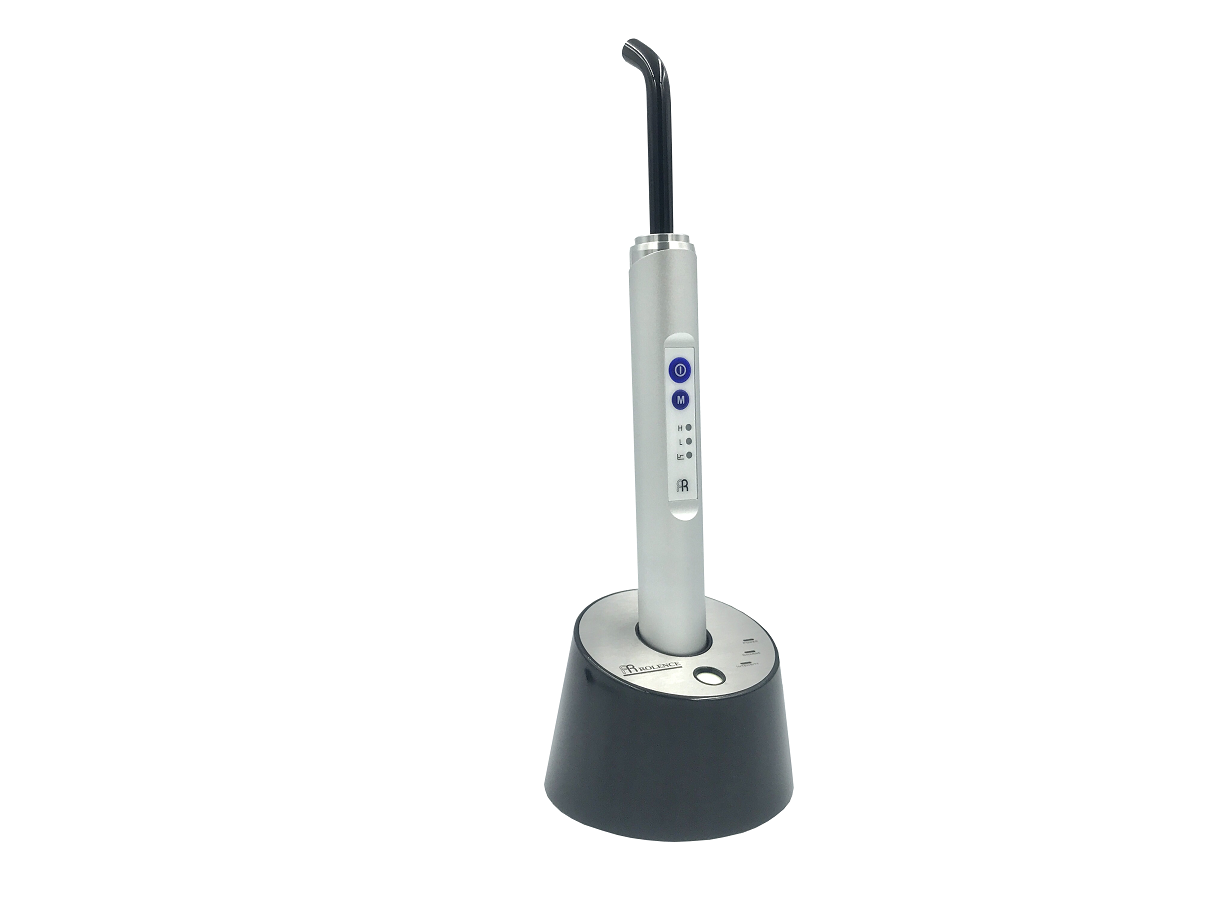 Elitedent Q-6
Product Information
Rolence Ellitedent® Curing Light System
"Rolence Elitedent Curing series with our 40 years manufacturer experience,
has outfitted our office with advanced technology and claims these moves have made his practice safer, hight-energy,
no noise and comfor during operator and patients."

Curing light series provides differnet efficiency models depends on your needed.
The special high performance can polymerize an average of 2-3mm thickness of composite material within 3-5 seconds

Private OEM Labelled
Owing to its superior quality of above products , we are proud to inform you that we have also
private-labelled for some of the most prestigious brands in dental markets. And personally I think it's a great chance to
distribute our series product in your country, and we believe you will find it profitable by working with us.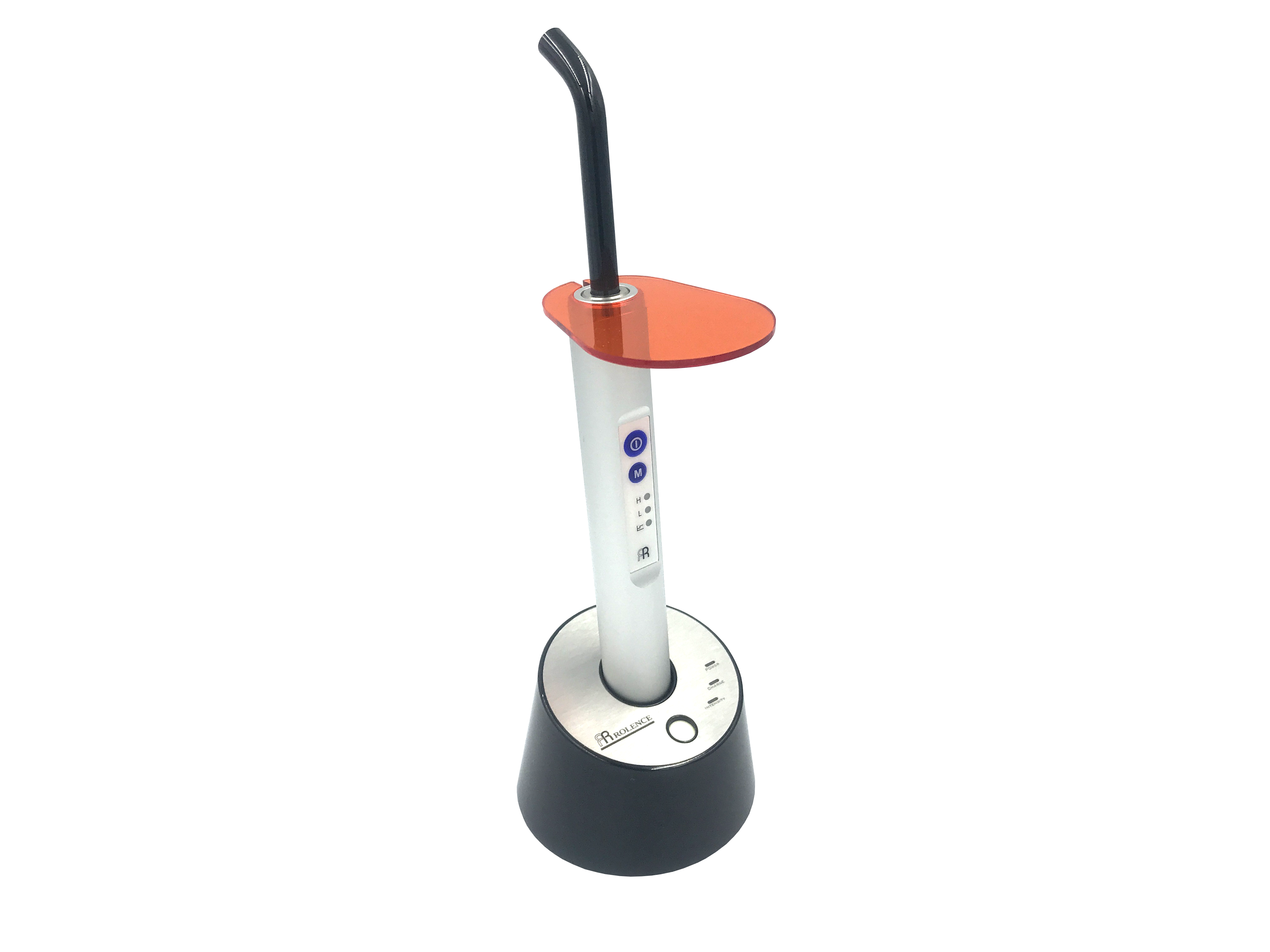 ELiTEDENT® Q-6 LED
To be available into all kind with dental unit and chair side dental delivery system
One piece of metal body, the positive contact charger on this cordless and corded curing light guarantees a comfort
between the contacts on the hand piece and it will bring you to get the most out of simple and handy.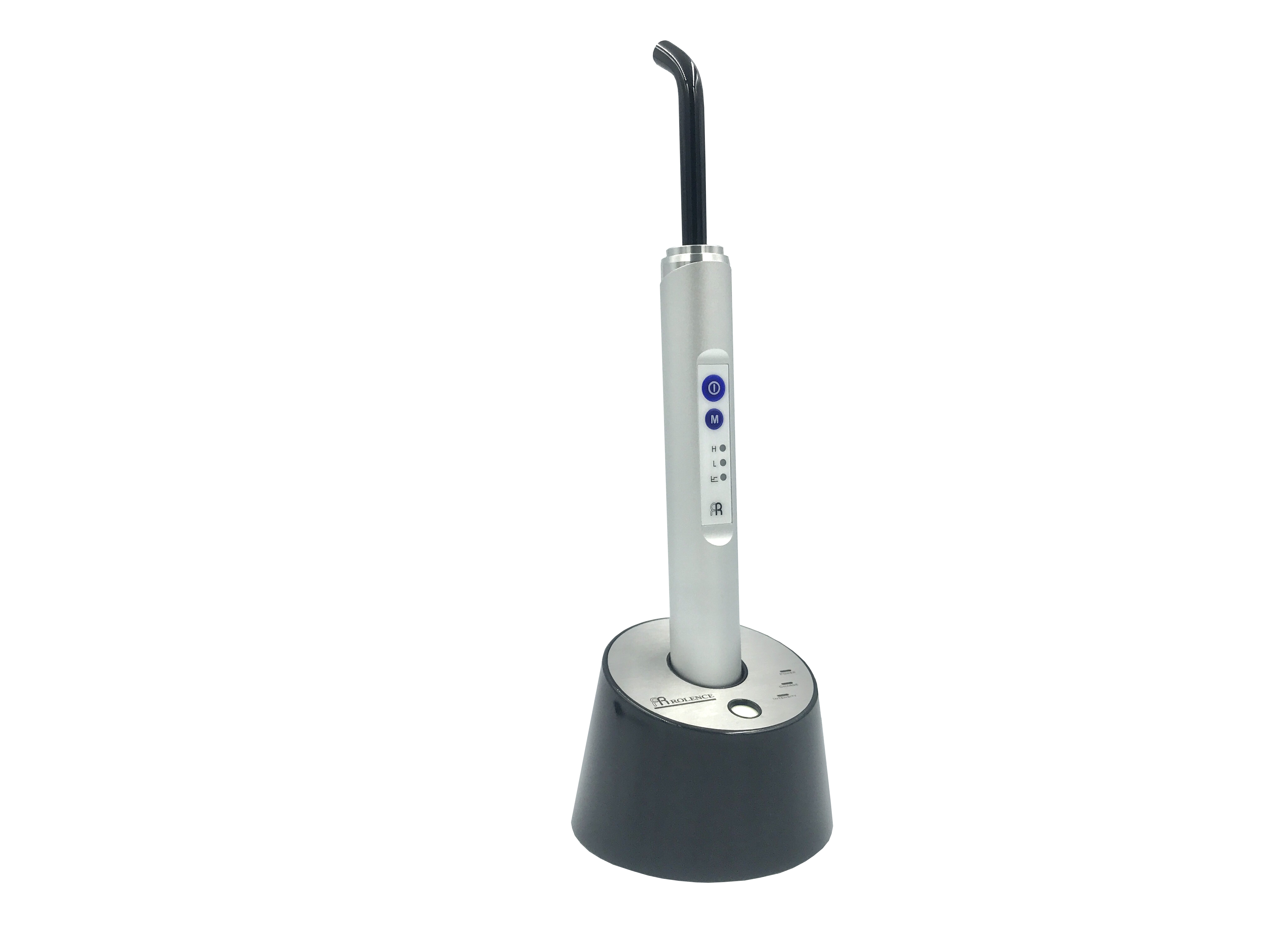 Product Characteristic:
1. The light wavelength for composite material curing during 440-480 nm necessary.
2.. Maximum light intensity output 1,400 mW/cm2 with high quality fibered optic light guide.
3.. polymerize an average of 2mm thickness of composite material within 5 seconds.
4. The hand-piece of ergonomic with fashion device outlook design to upgrade user comfortable, simple maintenance and easy Curing Options
5. Simple 2 modes operation for operator easy touch : Boost and Ramp up.
Dimension : 270 mm (L) x diameter 25 mm
Effective wavelength: 440~480nm
Weight : 200g